71% of Washingtonians ages 5 and older are fully vaccinated as of January 7th.
Image
At least one dose of vaccines have been administered to 78%  of the state population ages 5 and up as of January 3rd reported by Washington State Department of Health.  71% of the population is fully vaccinated.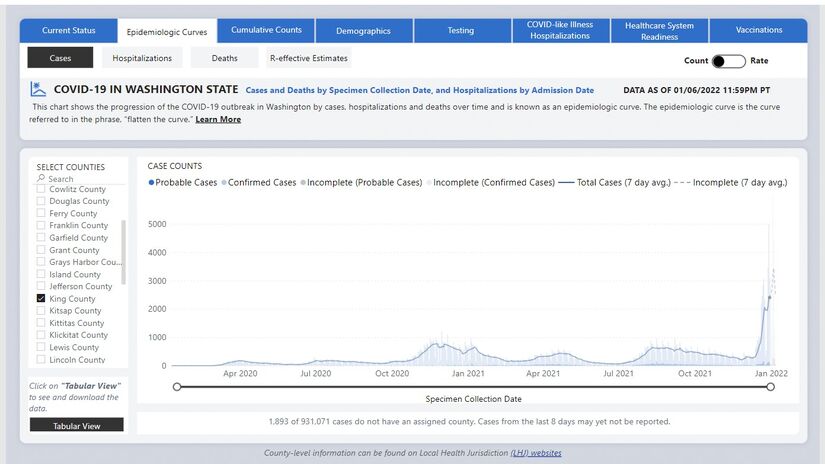 Image: Washington State Department of Health Data Dashboard
Due to a technical issue the case counts for the week of January 4 may have up to 1,600 duplicates and visitors to the site are directed to the Epidemiologic Curves tab to find the most accurate representation of COVID-1 9 cases.  This information is updated and corrected daily.
The chart above reports the week of December 29, 2021 for King County as having 4,836 confirmed cases with 140 probably cases.  The dates reflect when specimen's were collected.  
Downloads of daily confirmed cases by county are updated every Monday.  The link is here (excel spreadsheet).
If you wish to find a place to get vaccinated go to the Vaccine Locator or call 833-829-4357.
---
We value our readers.  Support The Bellevue Zone and subscribe to our free newsletter today!