"No, You Move" Rally Sunday For Medical Freedom And To Support The Recall Of Gov. Jay Inslee Sunday Oct 3.
Image
The last day to start the vaccination process in time for Gov. Jay Inslee's termination date is Monday, October 4rd, 2021.  
Healthcare workers, state employees or employees of schools are being mandated to become fully vaccinated by October 18, 2021 or face termination from their jobs.
In the face of this mandate to get vaccinated or lose their jobs, this blowout rally is planned to be a huge showing of opposition to being vaccination mandated and will take place in Olympia this Sunday October 3rd from 1:00 pm - 4:00 pm with an elevated stage for speakers in front of the legislative building steps.
Many thousands of anti-mandate supporters from around the state are expected to attend, either who refuse to take "the jab" or who support medical freedom and the right to choose whether people become vaccinated or not.
The Hazardousliberty group is sponsoring the event that promise to have speakers such as Loren Culp, Ari Hoffman, Katie Daviscourt, Mayor Brandon Svenson and others who will speak to the "simple idea that no one's livelihood should be held hostage to the demand that they surrender their bodily autonomy" (Hazardousliberty.com).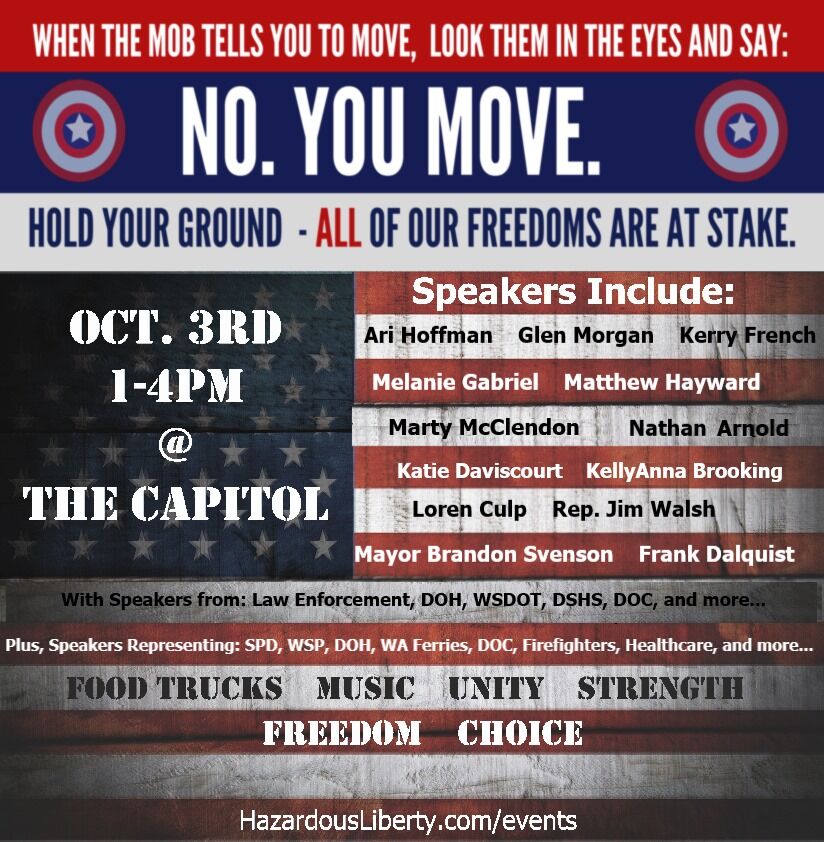 (Image courtesy: HazardousLiberty.com)
There will be a large, 3' x 8' wide "signature banner" to the side of the stage for people to sign that says, "Jay Inslee Is Firing Me" along the top. Rally attendees can sign their names and agencies on the banner. There will be a taco truck and kettle corn available. Info tents will provide more information to stay involved with the medical freedom movement. A suggestion is to bring your own chair and parking is free on weekends (see map below).
Another group that will be in attendance selling t-shirts and signs is the Washingtonians To Recall Inslee group.  They have been very active in sign waving's, rallies, and streaming a Facebook group to being a case to the supreme court to oust Jay Inslee.  See TBZ's previous stories here, here, here and here.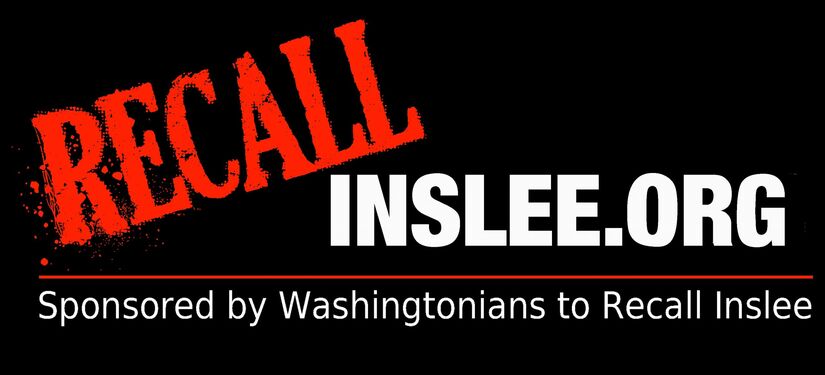 (Image courtesy: Washingtonians to Recall Inslee)
Both groups share many of the same supporters who are hand-in-hand with these two issues; being against the vaccine mandate and wanting to recall Jay Inslee.
Being aligned with these issues continues to bring out thousands who take part in the sign waving's, rallies, social media groups, submit exemptions to their employers, make donations, and buy t-shirts and/or signs the groups sell to support their movements.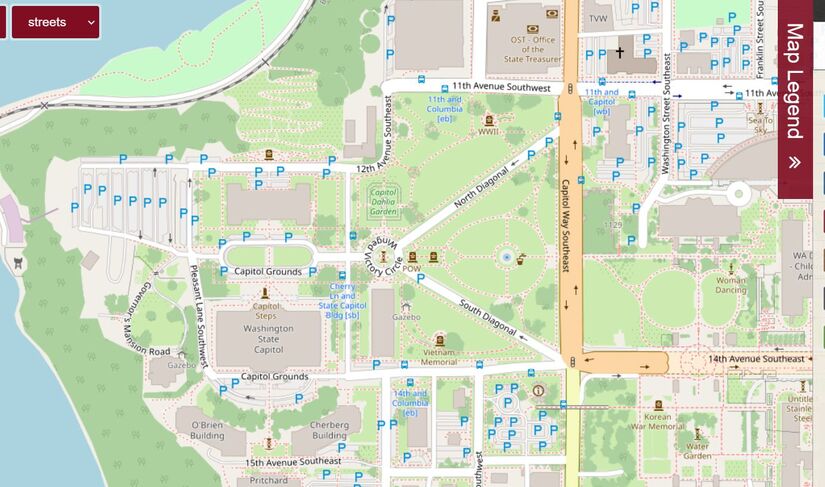 (Image courtesy: DES.wa.gov)