Our formerly hailed heros are losing their jobs October 18th. Thanks Gov. Inslee.
Image
With the many thousands of terminations of employees across Washington state on October 18th, where will all these employees find jobs with employers who don't require vaccinations?
For that matter, how many Washingtonians will need to find jobs with employers not requiring vaccinations since this may be a trend going across the state?
Here is one social media site, who has come under attack, that created a group called, "No Vax Mandate Job Board" - called Gab - that provides a list of employers who don't require employees to get "the jab".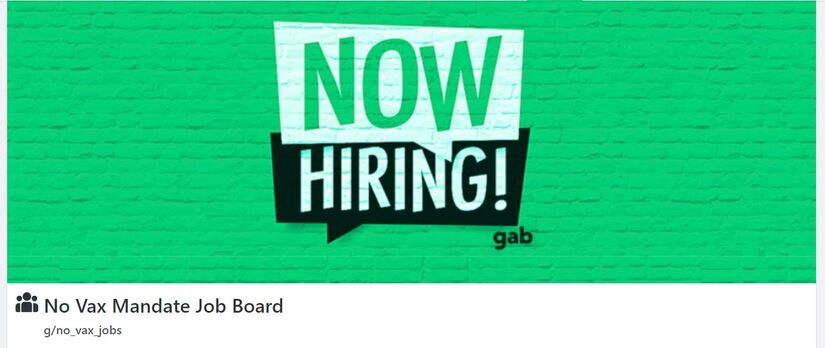 (image: Gab.com)
Another Christian site launched recently is called, "RedBalloon".  This site provides a search engine for jobs and their locations with employers who do not require employees to be vaccinated.
However it is difficult to know what employers have jobs for unvaccinated trained nurses and health care workers, state employees and teachers and school staff, finding the right match their education and skills in the field they are trained for may not appear on this employers list.
Who would have these former "hero's" fired from their jobs?  The Governor of our state who is against these fine employees, including state workers, school employees and health care workers.
Will this mean overcrowded classrooms, no available EMT workers or nurse's to care for your injured or ill loved ones, hospitals being understaffed, state employees leave a void in their offices so work doesn't get done?
One must ask Governor Inslee how this helps our state that is already suffering under mass closures of businesses, massive job losses due to Covid-19 causing business shut-downs and people moving out of Washington state?
We citizens must take action and speak out to take care of our "American hero's" who stand for their beliefs, rights and freedoms in the face of elected officials who have turned their backs on us.  
*  *  *
Please leave your comments, and submit stories to The Bellevue Zone.  We love hearing from you!